LAYHER IMPROVES SAFETY,  PRODUCTIVITY & PROFITABILITY
When using scaffolding in the oil and gas industry, especially as it relates to refineries, safety is not only important, it is the priority. Layher's revolutionary Allround® scaffolding is designed to solve complex problems by providing simple solutions. We offer our clients unprecedented flexibility in the way they do their job because our product can adapt to a variety of different conditions.
Our goal has always been to combine world-class engineering services with innovative scaffold design and implementation training. Together these three elements help to reduce shutdown time for various Oil, Gas & Chemical applications.
REDUCED SHUTDOWN TIME WITH THE LAYHER ADVANTAGE
Whether you're a manager, safety leader, engineer, or purchaser, the true cost of scaffolding includes indirect costs to productivity and other consequential expenses like extended downtime and potential threats to worker health and safety.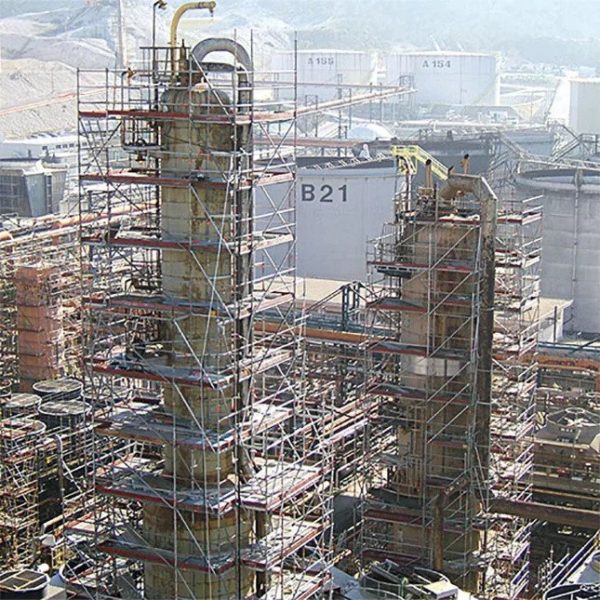 SIMPLE, VERSATILE, EASY-TO-HANDLE, SAFER, ADAPTABLE, AND TRANSPORTABLE
These are just some of the adjectives our loyal clients in the Oil, Gas & Chemical Industry have used to describe our scaffolding. They depict our world-class products and also indicate why our clients keep coming back. They continue to deploy scaffolding from Layher as we continue to improve an already world-class product.
DOWNLOAD
The right Scaffolding system for your industry brochure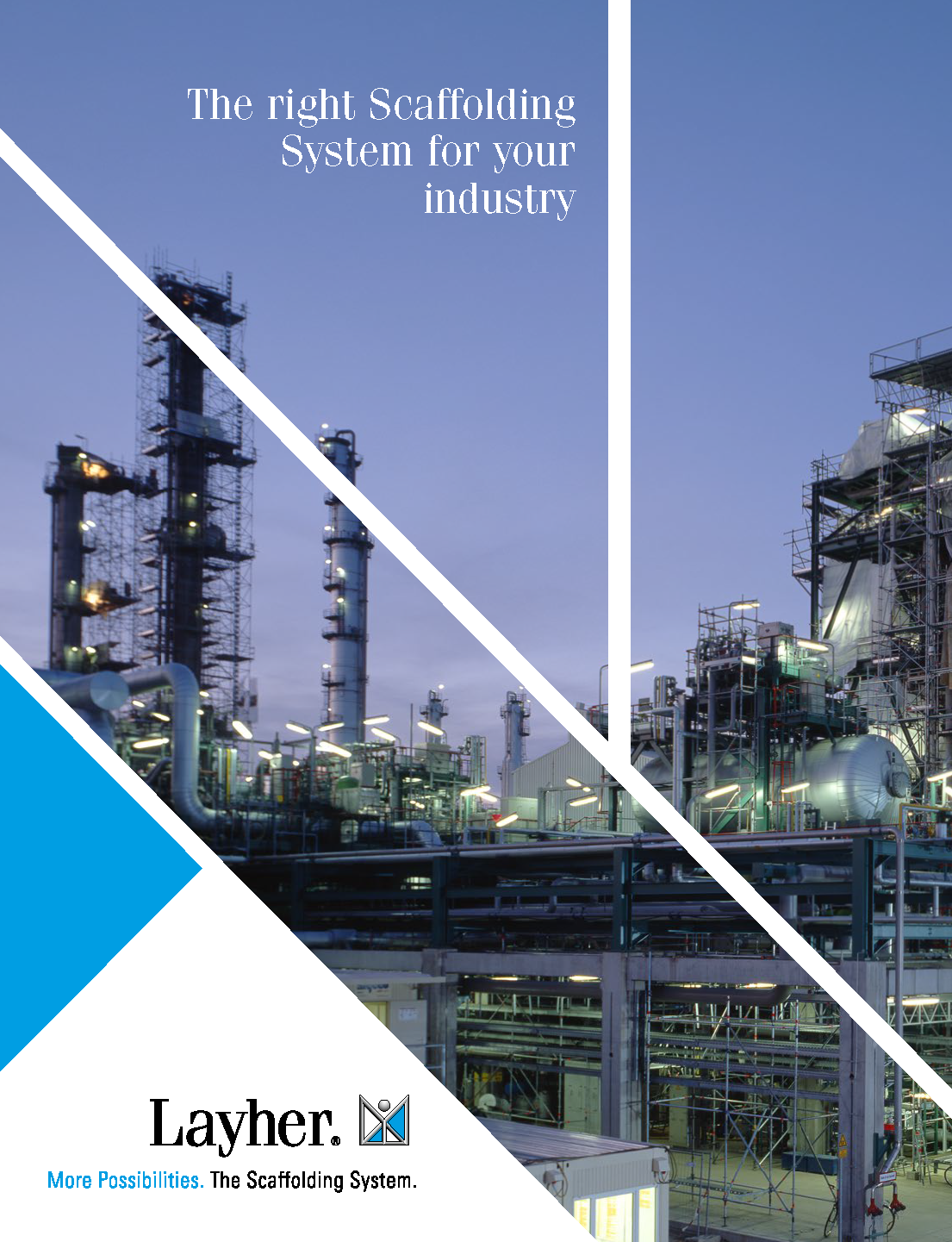 Let's Build Something Together!