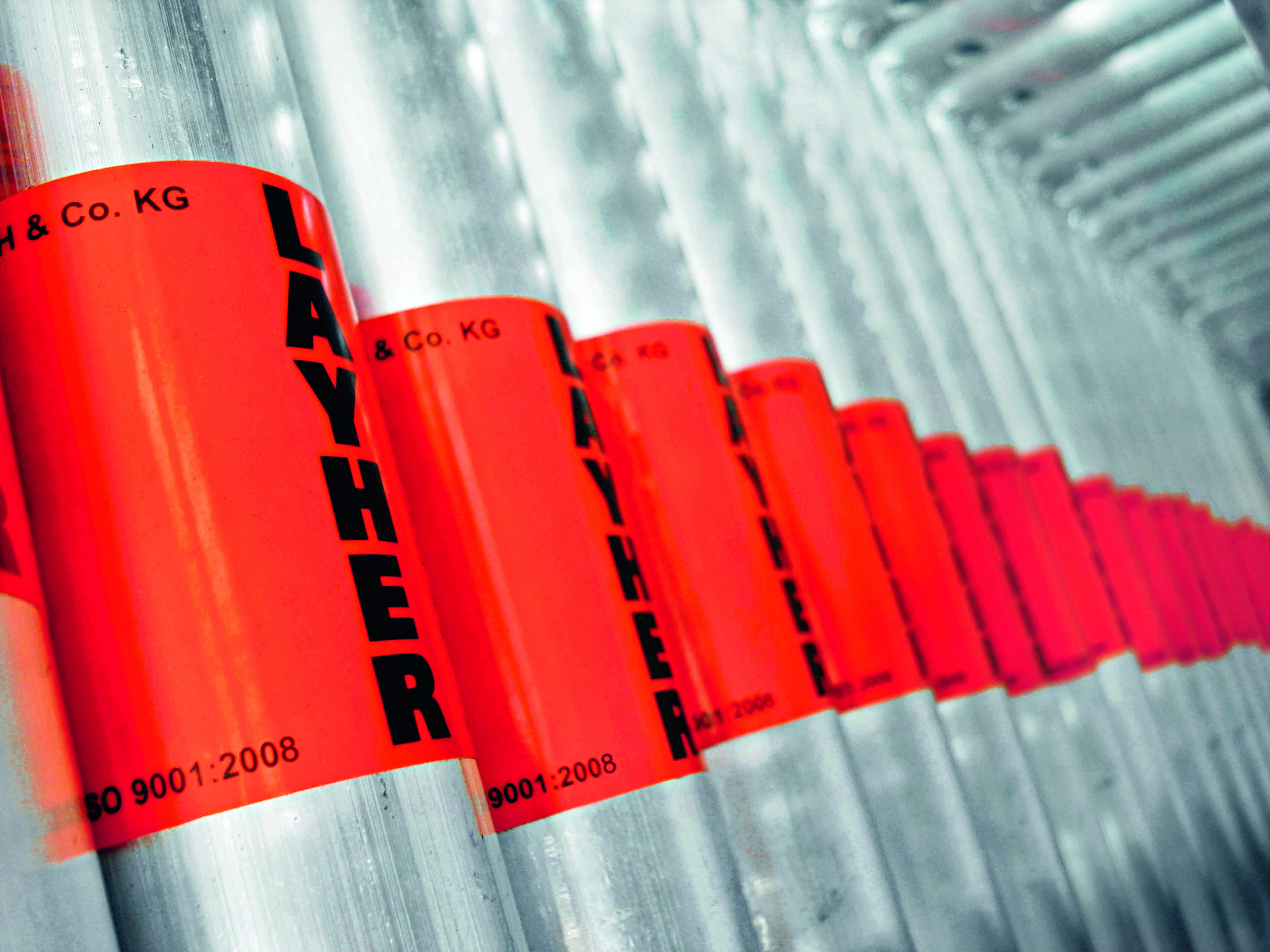 THE LAYHER LIGHTWEIGHT PHILOSOPHY
OUR OVERRIDING PRIORITY IS OUR CUSTOMERS' SUCCESS
To make scaffolding even more economical and even safer, Layher development engineers are constantly working on ingenious new developments. Our focus here is on the influencing factors for assembly performance, such as weight, shape and the number of components.
To achieve this, we constantly search for new materials and new production processes. Just a few additional components also continuously provide our customers with new fields of business, since the utilization of their material stocks is also a crucial economic factor. Thanks to uniform system dimensions and appropriate combination approvals, all our innovations are designed to be interchangeable with existing components of the Layher product portfolio – including our earlier product generations. This ensures investment security. The strengths of our integrated system.
LAYHER LIGHTWEIGHT – THE NEXT DIMENSION IN SCAFFOLDING
Profitability and safety aren't contradictions at Layher.
On the contrary, they're what drive us: new materials, new production processes and design improvements to make our systems lighter, faster, stronger. And so even more economical.
THE LIGHTWEIGHT PRINCIPLE
Layher Lightweight is the result of a major, multi-year R&D project with a clearly defined objective: to make scaffolding easier, safer, and more cost effective for our customers. The modular Layher Lightweight line will revolutionize the erection and dismantling of challenging scaffolding structures. The use of high-tensile steel allows reduced wall thickness, delivering a significant weight saving and higher load-bearing capacity. The result is lighter components, easier and faster erection, and lower shipment costs. The Layher Lightweight line is also compatible with conventional Layher scaffolding and can be used with existing Layher components.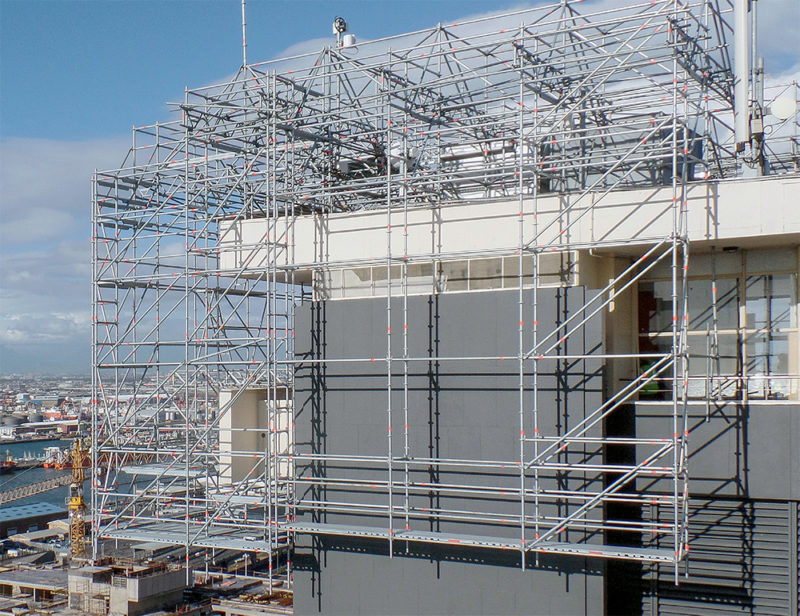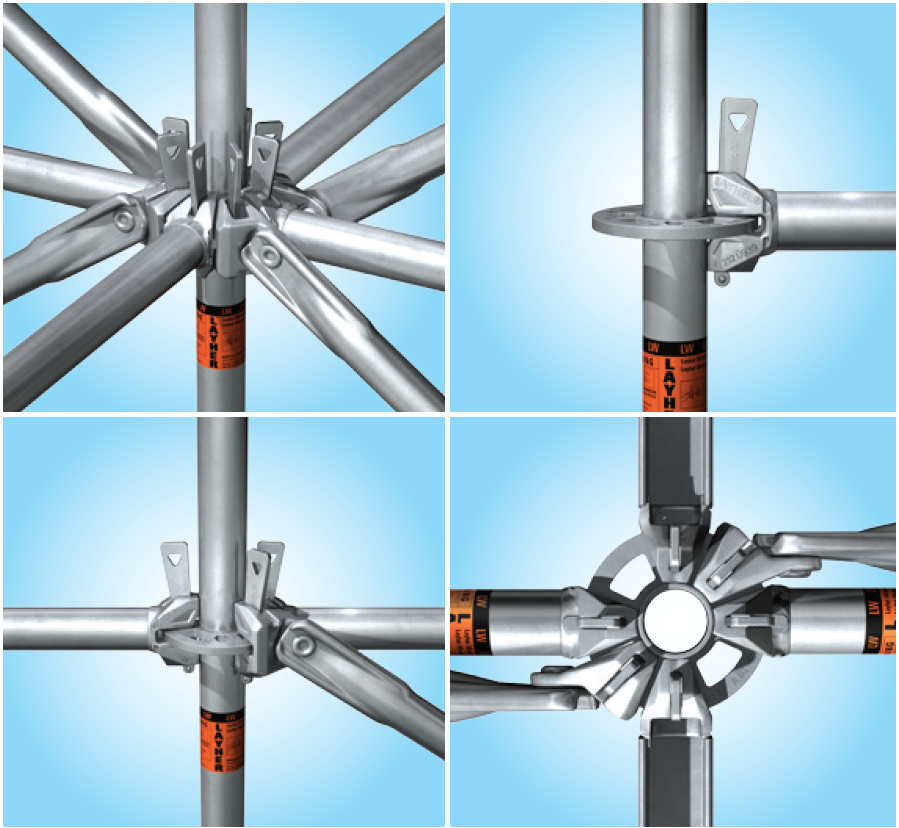 FASTER ERECTION & DISMANTLING
SAVE WEIGHT & MONEY WITHOUT COMPROMISING STRENGTH.
Lighter is faster. Some 80% of the total cost of scaffolding is attributable to loading and unloading trucks, and to construction site erection and dismantling. Layher Lightweight's reduced wall thickness means a greatly lowered component weight and up to 10% faster erection of birdcage structures.
LOWER SHIPMENT COSTS – GET MORE ON YOUR TRUCK WITH LIGHTER LOADS.
A truck's maximum permissible payload is determined by weight, not volume. Therefore Layher Lightweight components mean additional savings when it comes to shipping ledgers and standards to and from the construction site. For example, with a truck plated to carry a maximum load of 23 metric tons, you could transport approximately 6,400 m3 of birdcage scaffolding. With Layher Lightweight components, that figure rises to some 7,200 m3. That is 12 % more. That translates into fuel and manpower savings, and is better for the environment.
LAYHER LIGHTWEIGHT –

THE BENEFITS TO YOU
Lower weight
Enhanced load-bearing capacity
Improved safety
Fully compatible with Layher Allround components
Time-saving construction site erection and dismantling
Cost savings through approximately 10% higher productivity
Approximately 12% increase in truck payload by volume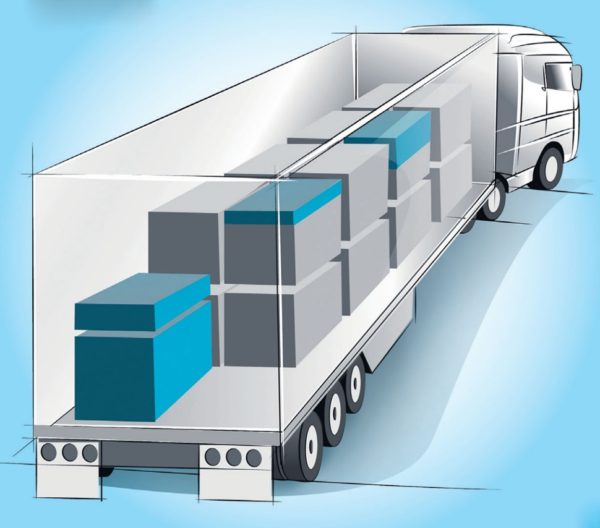 Let's Build Something Together!