THE LAYHER ADVANTAGE
END-TO-END PROJECT SERVICES — DIGITAL DESIGN
 

&

 

ENGINEERING 
SCAFFOLD ENGINEERING, KNOWLEDGE 

&

 KNOW-HOW YOU CAN TRUST
PROVIDING MORE SCAFFOLD SOLUTIONS EQUALS GREATER OPPORTUNITIES & MORE PROFITABILITY
Whatever the challenge, Layher partners benefit from a comprehensive range of scaffolding systems solutions to handle every scaffolding task, no matter how unique or complex.
OUR PRODUCT DESIGN IS BACKED UP WITH TESTING AND 77 YEARS OF EXPERIENCE.
Layher's extensive knowledge and experience continue to bridge the practical and the visionary in a commitment to design and produce ever more effective, safe, and productive products that build on the value and functionality of Layher's existing product family. In day-to-day uses or complex and unprecedented applications, Layher scaffold products prove their quality, intelligence, and versatility—and get the job done well and safely.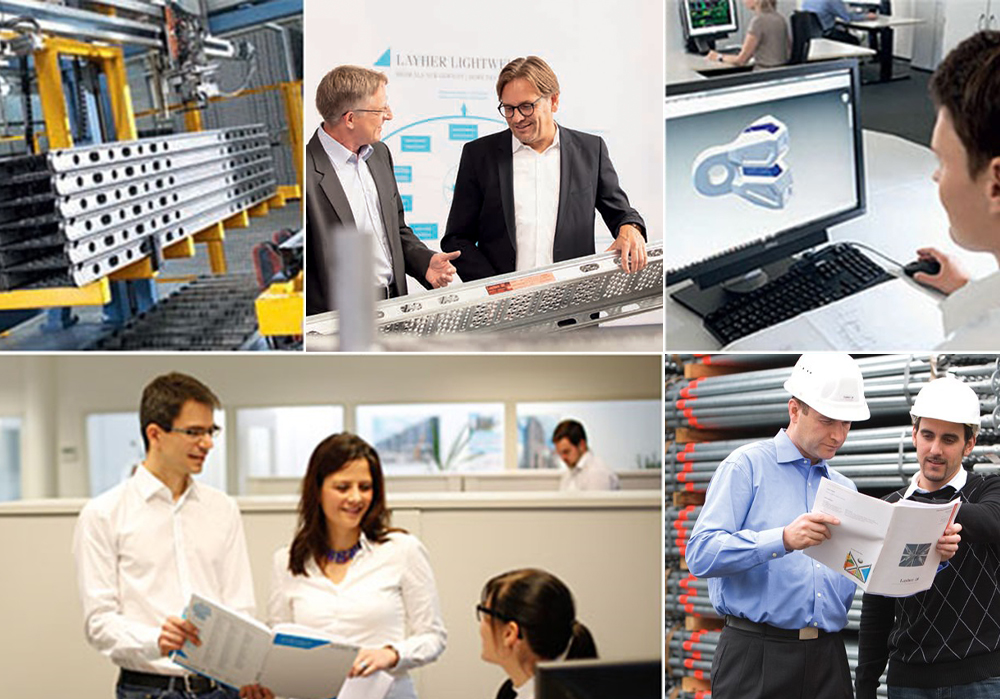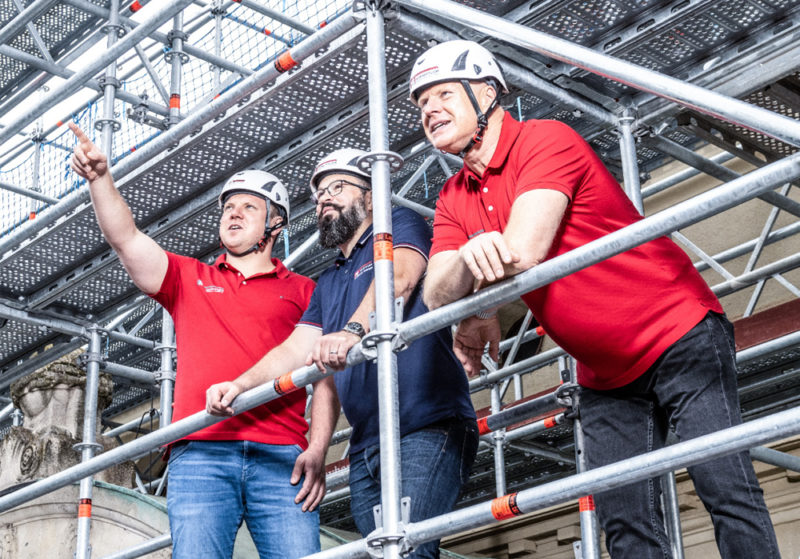 SCAFFOLD ENGINEERING SUPPORT 

&




PROJECT DESIGN
When there is a need for specialized solutions, planning, plan evaluation, or scaffold engineering analysis, Layher's experienced team provides consultation and knowledgeable, skilled assistance to accomplish the job efficiently, securely, and profitably. For special projects that require it, the Layher team can develop customized solutions and design and manufacture special components to accomplish even the most extraordinary challenge.
Layher's scaffold engineering and technical support team are ready to help clients identify, analyze and resolve every project and business challenges they may face. The Layher team has extensive global experience and decades of practical insight, field experience, product development, planning, and engineering products and scaffolding solutions for most major industrial and commercial sectors—petrochemical, energy, mining, manufacturing, construction, and complex commercial, infrastructure, industrial and event applications.
Let's Build Something Together!