NEW VERSION OF WINDEC3D 6.0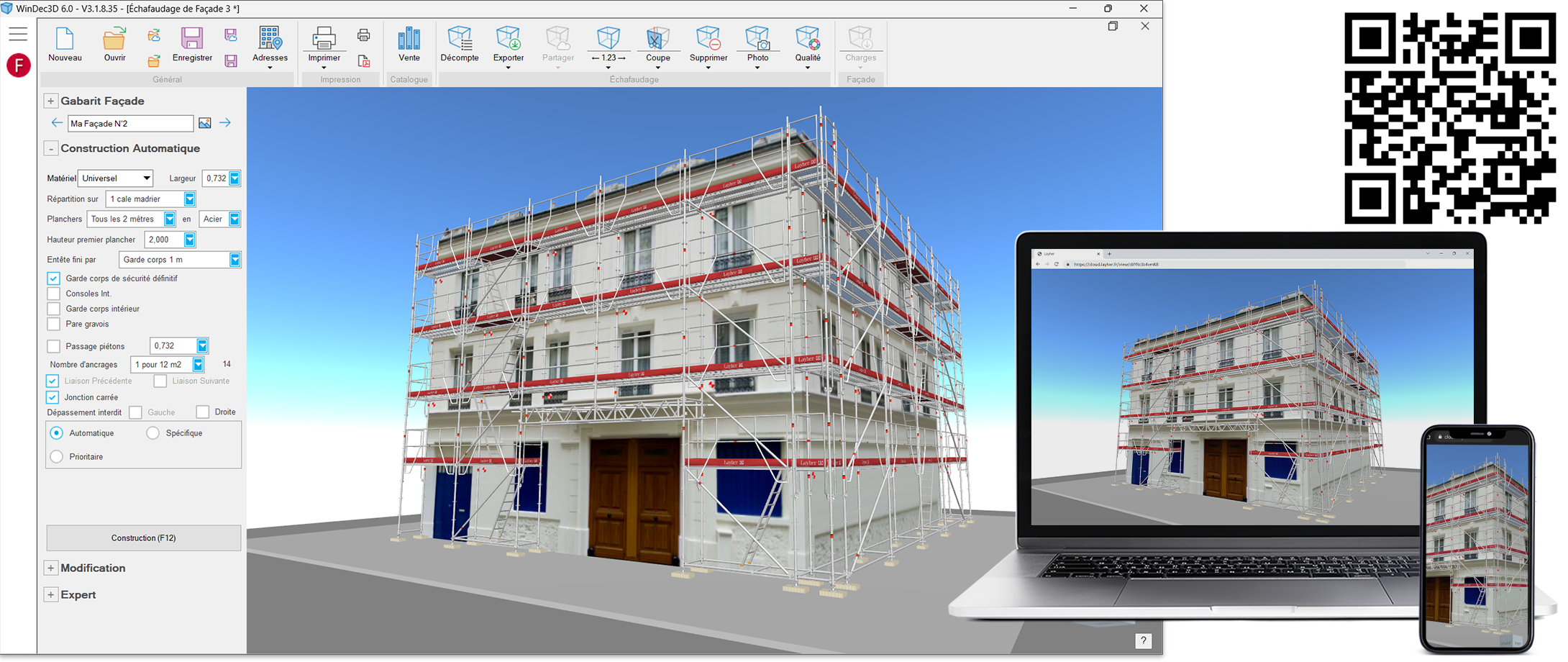 Constantly improved and developed by our engineering teams, Windec 3D lets you carry out simple studies and generate your own equipment lists in complete independence.
In its latest version, Windec3D 6.0, you can rotate or move your constructions with the mouse, and even modify them with simple interactive clicks. Get your plans and material lists directly. Share them on the secure Cloud and retrieve your work on any computer. Your 3D constructions can be viewed on all smartphones, and become accessible via QRCode from your worksites.
With Windec3D 6.0, even your scaffolding environment becomes realistic: photos of facades are automatically retouched to erase the effects of perspective and applied to your walls, 3D objects are integrated into the screen, and a variety of textures color your floors and surfaces…
Windec3D 6.0 is compatible with SketchUp® , AutoCAD® and Revit® : your 3D constructions appear identically in your CAD software with BIM compatibility, and the material lists of your modifications are recorded in Windec3D in just 1 click.
Windec3D 6.0 also includes Cloud-based Inventory Management, consultation of Site Acceptance Certificates (PV de Réception de Chantiers) produced with the dedicated smartphone application, calculation of vertical Load Descents, and a spreadsheet and PDF reader integrated free of charge.
Let's Build Something Together!