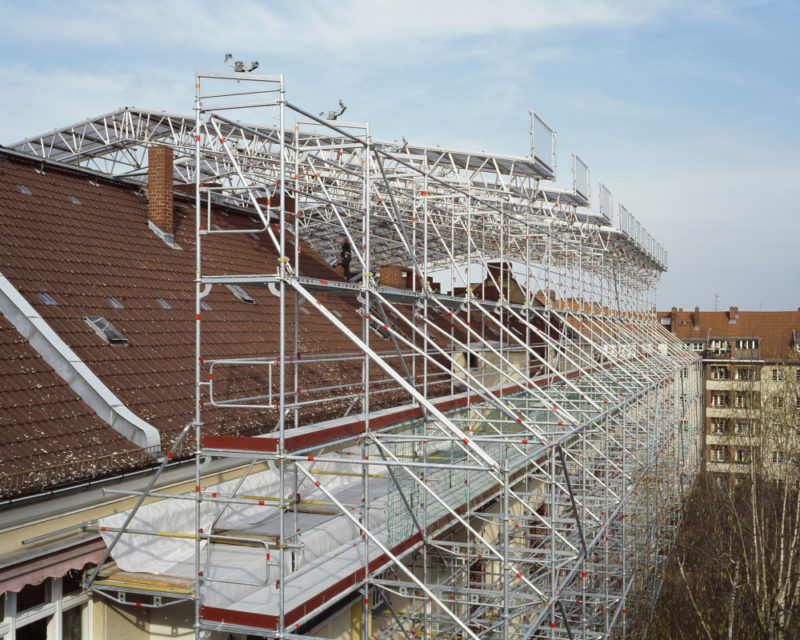 With the new STAR Frame, Layher adds to the already impressive capabilities of the Allround® system. Adding advantages previously available only with SpeedyScaf®—reduced weight and higher assembly capacity—STAR Frame extends Allround′s® impressive abilities to adapt to and fit complex, difficult, and awkward geometric situations.
STAR Frame means surface-oriented scaffolding can now be assembled and dismantled even more quickly using only a few supplementary components. STAR Frame is fully compatible with the Allround® system, extending its scope of applications significantly without the necessity of investing in a separate scaffolding system.
STAR FRAME ADDS A FASTER AND LIGHTER OPTION TO ALLROUND FACADE SCAFFOLDING.
Layher′s new scaffold frame is fully compatible with Allround® Scaffolding and provides speed of assembly as well as lighter material weights, offering the same strength as Allround®.
Only a few supplementary components are required to expand the scope of Allround® Scaffolding with STAR Frame. Both the low component weight and the fact that fewer components have to be moved contribute to the improved performance when erecting and dismantling scaffolding.
STAR Frame assembly is made faster and safer for the scaffold builder because of Layher′s revolutionary new guardrail. Easily inserted without any tools, this guardrail protects even if the bracket is not closed.
Any of Layher's work platforms can be used with the STAR Frame. Decks can be moved easily as assembly proceeds. This makes changes to the scaffolding faster and more economical.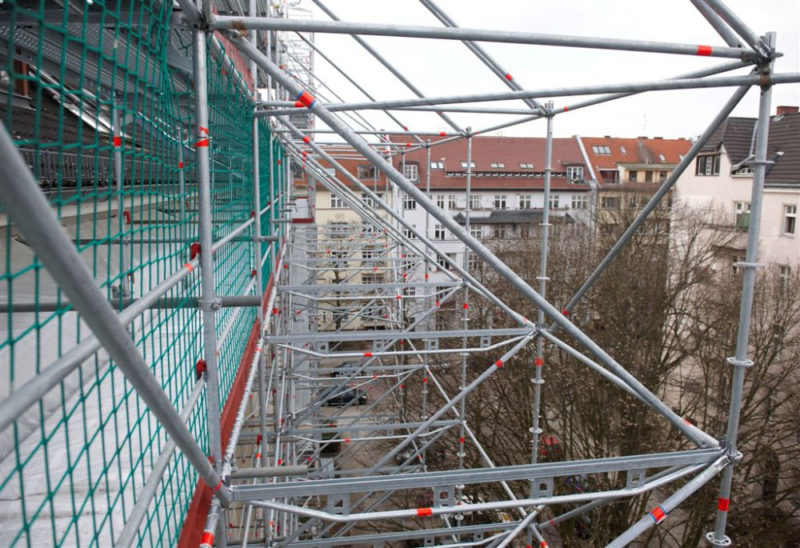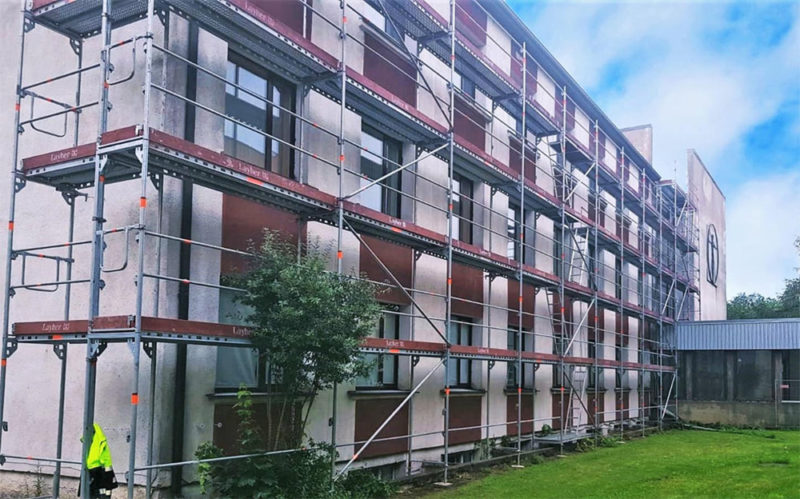 THE BENEFITS OF STAR FRAME SCAFFOLDING
37% weight saving
24% faster assembly
Compatible with Allround® Scaffolding, protective systems, and accessories
Install guardrails without tools
Increased load capacity for your scaffold frames
Powder coat finish for durability and a sleek, timeless look
Extended life on your scaffolding systems so you can use them for a lifetime
Decks are not required on every floor
Only two additional components required
Save time. Save money.
Let's Build Something Together!